Restoration of Laser #811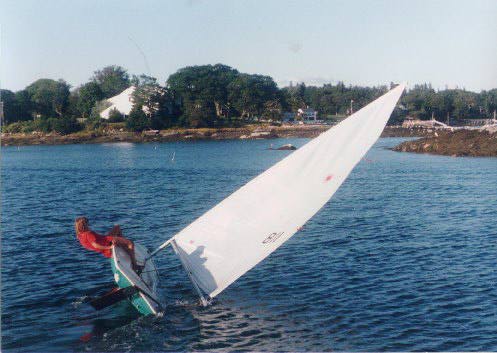 Wendy sailing Laser #811 at Harborfields in West Boothbay Harbor, Maine, July 1983. As you can see, she's about to go over. Wendy, a lightweight, has become quite adept at capsizing, even turning turtle, and then righting the boat without getting more than her ankles wet in the entire process.
She's named this boat "State of Alert," and you can see why. By the way, #811 was the very first Laser ever in the State of Maine.
---
For more information about Laser sailboats, check out the Laser FAQ, the Laser Class Association, and Vanguard Sailboats
website by thorpeallen.net
Last modified January 19, 2001.