Boatyard | Greyhawk | latest | next | 2009-08 | previous | oldest
GREYHAWK's SailingAdventures
August 2009
Danny Trumps
August 28-30, 2009
The Maine Rocks Shorthanded Race was originally scheduled for this weekend, but the remnants of Hurricane Danny were going to be roaring through the Gulf of Maine on Saturday and Saturday night, so a decision was made to postpone the race until September. Bob Girsch -- who was going to do the race with me -- and I went up to Rockland anyway on Friday to get the boat out of un-protected Rockland harbor and bring her back to her more protected mooring in West Boothbay Harbor. After attending the storm party put on by Doug Pope, we left Rockland at about 19:00, and arrived in Boothbay Harbor about 0300 Saturday morning just as the tropical rains were starting. We had a pretty good sail overnight.
On Saturday the winds picked up. We drove up to Rockland to retrieve my van, and seeing the chop that was coming into the harbor there, I was glad to have gotten the boat out. I spent the afternoon hanging out on the boat, napping and eating, while the winds blew through overhead and the rain pelted down. The storm died down at about 22:30... so I drove back home to Keene on Sunday.
---
Two-Family Cruise from Boothbay Harbor to Rockland, Maine
August 17-19, 2009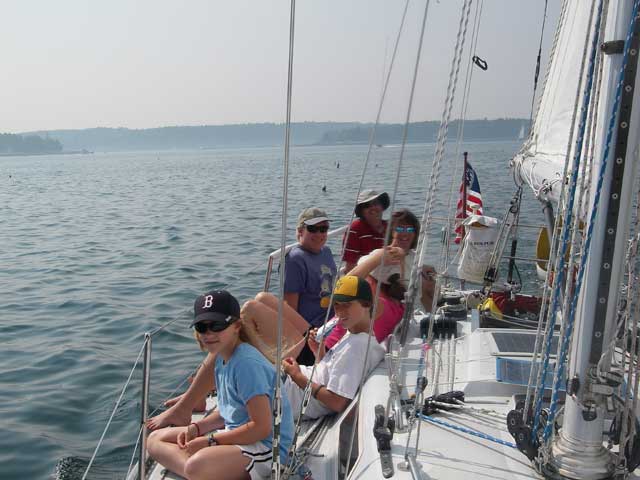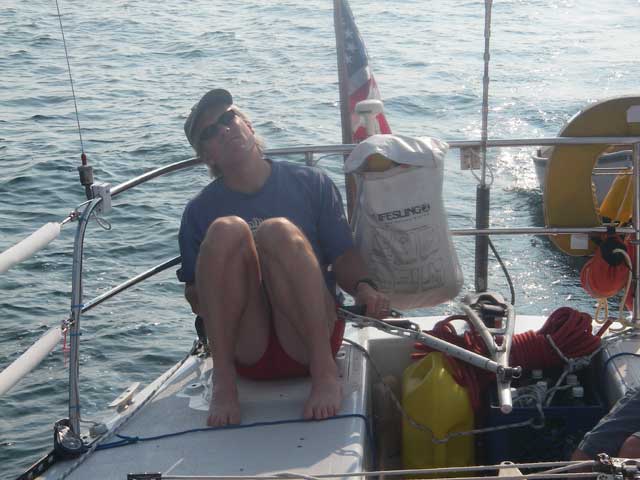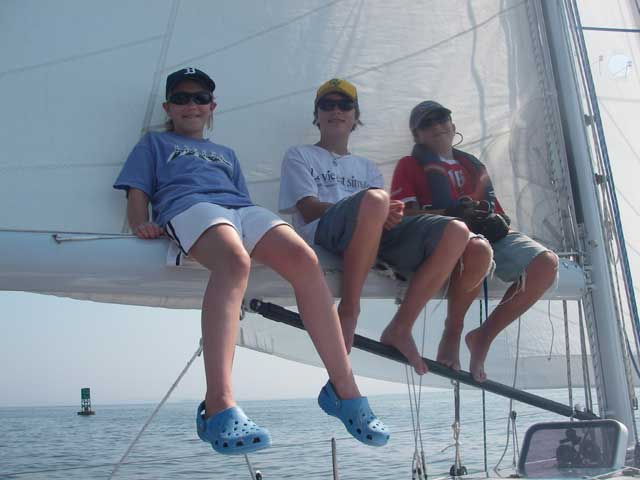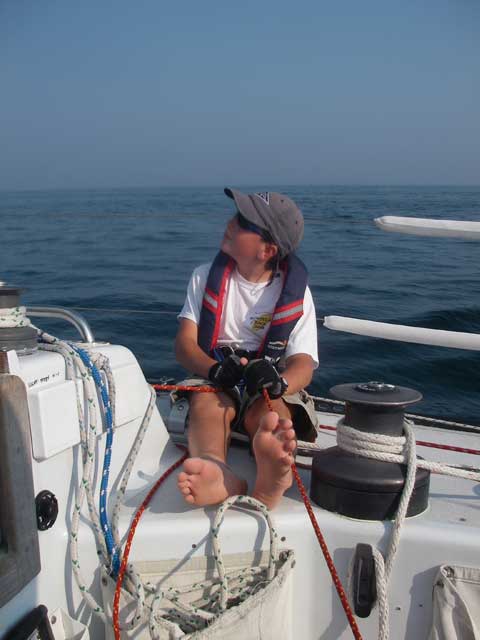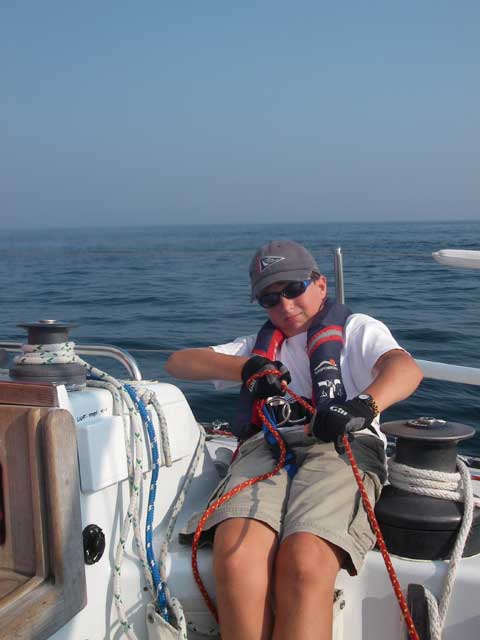 ---
August 6 to 9, 2009
Rick Thorpe and I sailed the boat from Boothbay down to Falmouth on Thursday. There we met up with Bob Girsch, and the three of us raced in the PYC's Thursday Night Race (Racing Class). Wendy and Patricia met up with us at the PYC clubhouse afterwards, and we all partook of the Monhegan Race party.
On Friday, Wendy and I raced in the Doublehanded subclass of the Seguin Island Division (on a70 nautical mile course). We finished at about 1:30 on Saturday morning, 3rd overall in Seguin Division, but 1st among the Doublehanded crews. After getting some rest, we motored back to Boothbay Harbor the next morning, returning to PYC by automobile on Sunday for the Awards Ceremony.
Photos from the start of Monhegan Island Race, Seguin Island Division, by Regatta Promotions